NH Maple Syrup Grades have changed!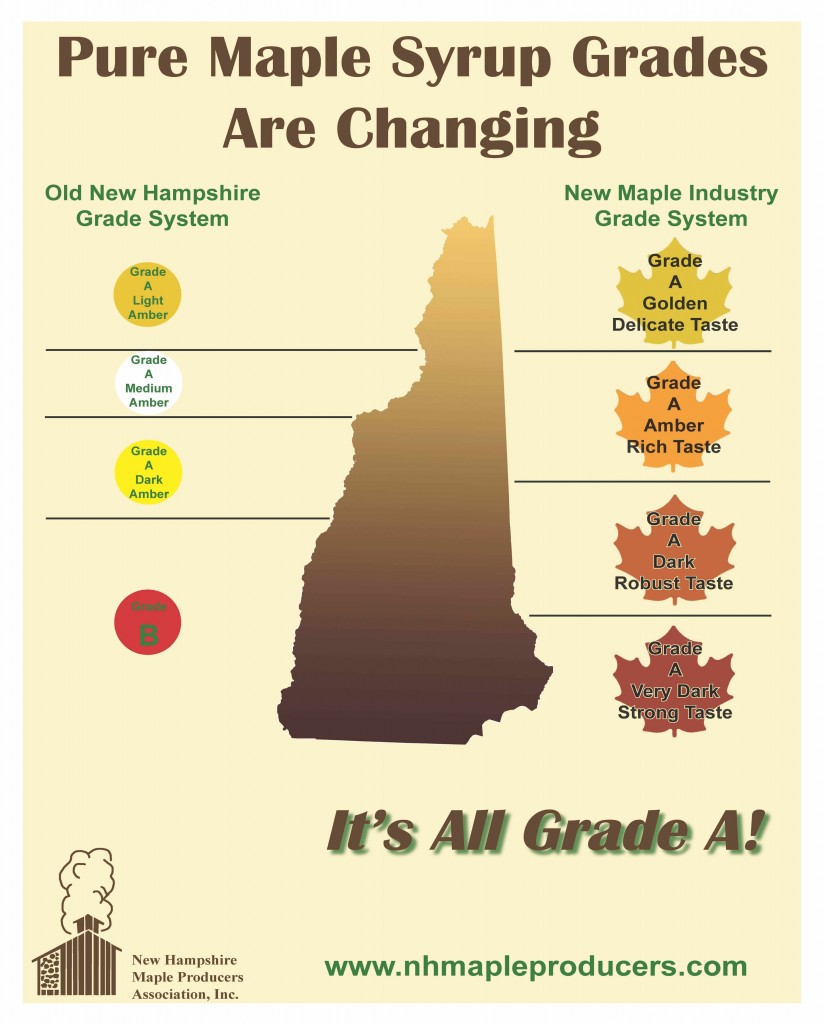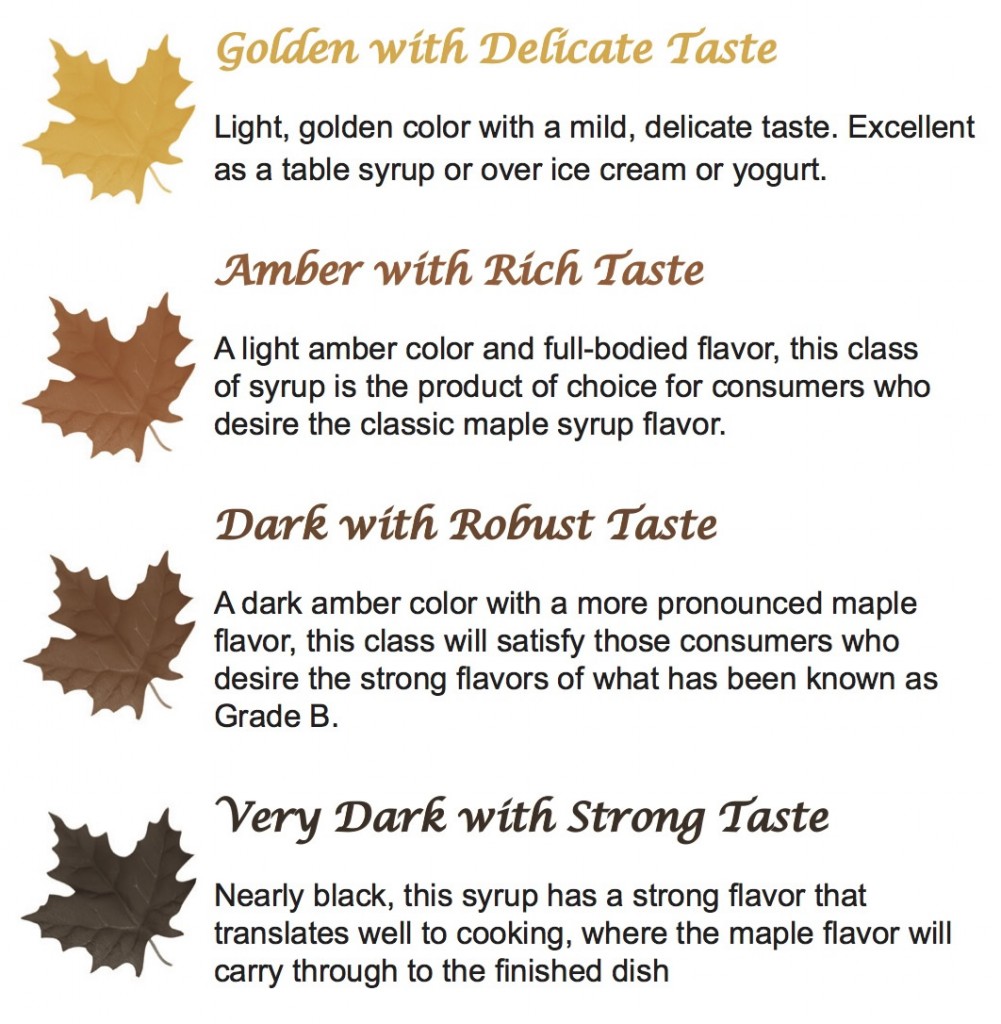 GRADE A LIGHT AMBER
The first runs of maple sap in the early spring make the Grade A Light Amber syrup. This treasured syrup, with its delicate maple flavor, is used to make maple cream, candy and sugar. Many prefer it as a table syrup.
GRADE A MEDIUM AMBER
Gradually, as the maple season progresses, the syrup darkens a shade to Grade A Medium Amber. This product bears a richer maple flavor and is great for pouring over pancakes, ice cream or oatmeal. This grade is also used for making maple cream and sugar.
GRADE A DARK AMBER
Nearing the end of the 4-6 week season, the syrup darkens again to Grade A Dark Amber, which is also a choice table syrup. With its stronger, more robust maple flavor, it can also be used for cooking.
GRADE B
At the very end of the season, some maple producers make a small amount of Grade B syrup, which is darker yet and has a strong maple flavor. Although some folks enjoy it as a table syrup, it is primarily used in cooking.
All grades of syrup are processed alike and have the same density.
As of 2016, all producers are required to use the New Maple Industry Grade System.
This is in an effort to bring uniformity across the maple-producing states and Canada.