Turkey Street Maples Products – Best Maple Syrup
We offer the Best Maple Syrup in Tin, Glass and Plastic bottles. You can purchase for local pick up or shipped here on our website. For shipped syrup you will receive a separate shipping invoice sent to the email you used for purchasing.
Plastic
1/2 Gallons
Quarts
Pints
1/2 Pints
100 mL
Tin
Quart
Pint
1/2 Pint
Glass
1000 mL Glass Gallone
500 mL Glass Gallone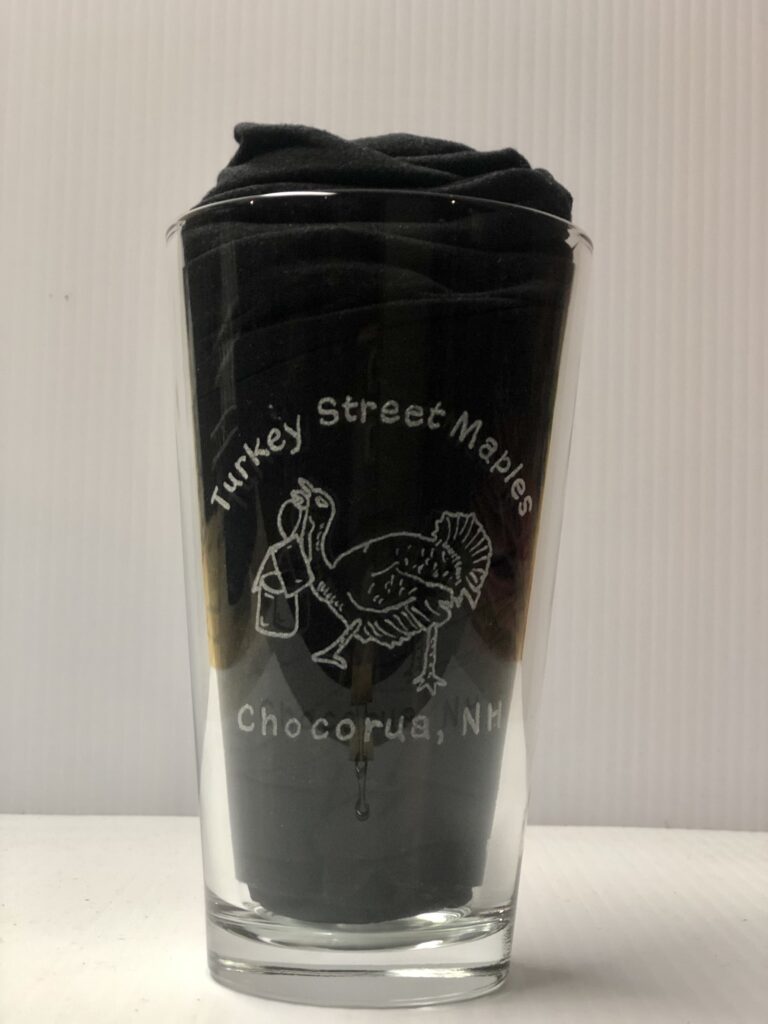 250 mL Glass Modern Leaf or Gallone
100 mL Glass Modern Leaf
New this year, we have Turkey Street Maples Pint Glasses!
To Purchase:
Call (603) 323-9320
Or
Maple Syrup is for more than just pancakes.
It makes a great substitution for conventional sugar in baking!
It's a great sweetener for tea or coffee!
Add it to your barbeque sauce for a sweeter taste!
Pour it over vanilla ice cream